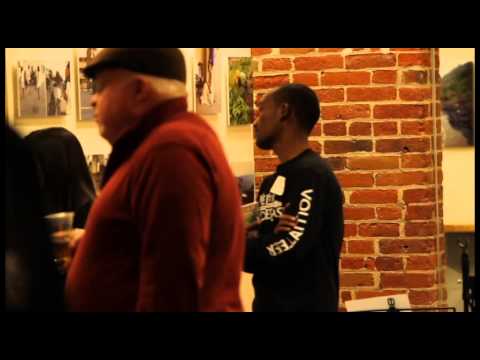 Diana Aqra, Denver – A peace-building project called, "Meet the Middle East" based in Denver, Colorado is showing significant signs of growth, taking more than four times as many students as it did when it first began, four years prior, according to the executive director.
More than 60 students, including youth, adults and businesses, will be travelling on the Israel/Palestine educational travel expedition this summer, according to Deborah Rohan Schlueter, executive director of the organization. It is a "huge increase," from when the project began four years ago, she said, mainly because of the people it has come to attract.
The program was at first targeted at high-school students but has now expanded to businesses that could benefit from cultural diversity and conflict management training, Schlueter explained during a fundraiser for the organization on November 22 (see video below).
Schlueter explained that she has been training businesses and government agencies the positive benefits of cultural training since the 1990's but saw a huge need for additional cultural perspective for students in 2006. While teaching a class of mostly Jewish students in a Israeli-Palestinian course at the University of Denver, she saw that there were a surprising number of students who simply were "hungry for more information," about the Palestinian culture.
It was the perfect chance to grow the idea of a Israel/Palestine peace-building project in 2009 when she met Iman Jodeh, an first generation Palestinian, Denver-native. Jodeh had an educational and professional background in progressive public policy and service learning projects that made her an ideal candidate to grow the Meet the Middle East initiative. Now, Jodeh serves as the associate director and co-leads the travel group each year. She also co-teaches a Israel/Palestine course at DU.
The Meet the Middle East organization has not yet received is 501c3 non-profit status, but Schlueter and Jodeh are in the process.  The organization raised approximately $20,000 with matching donations during its November 22 fundraiser.
A full question and answer with Deborah and a video highlighting students' experiences below.
1.When (and with what organization) did you begin peace building workshops and what got you to be in this line of work?
Peace building isn't so much a "line of work" as it is simply my nature that I abhor conflict and find it a waste of energy and resources that could otherwise be used for something positive and productive. I try to do work that resonates with my view of the world, and Meet the Middle East is a vehicle for that.
All through the 90's I taught cultural diversity and conflict management courses for businesses and government agencies. I also created the non-profit Harmony Resources, teaching multicultural appreciation to very young children using life-size puppets. When I met a Palestinian family in Denver and decided to write a book about their experiences, my interest in bringing different cultures together naturally flowed into the Middle East conflict. I've never changed since my focus since.
2. How many years have you and Iman been working together? How did you meet and what made you eventually start working together?
I met Iman in 2006. I was co-teaching a class at DU on the Israeli-Palestinian conflict primarily attended by Jewish high school students. One evening Iman's father was scheduled to speak and had to cancel, so Iman stood in for him. She was the first Palestinian these Jewish students had met, and they were hungry for information. Iman was very open and engaging with them, and I remember vividly that sea of raised hands waving throughout her talk. They wanted so desperately to understand more about Palestinians and felt they could do so then in a safe place.
I remember thinking how sad it was that people of all ages have so little access to getting to know their so-called enemies they have never seen nor engaged with in conversation. It was a watershed moment that led to the idea of the Student Interfaith Peace Project we started at DU two years later. Iman joined the project in 2009 as a chaperone and became an integral part of the project thereafter.
3. How many students and adults have you taken on the Palestine/Israel trips since you began working together?
At DU we led a trip every year for four years averaging about 16 students each trip. With Meet the Middle East, we started with two adult trips this past summer with 15 participants on each, plus Iman and myself.
4. How many adults and students do you plan on taking this year?
In 2014 we have scheduled programs for high school, college, young professionals, adults and businesses. It's a huge increase and we'll take at least sixty people to the Middle East this coming year. MTME offers ways for people to learn about and connect with the Middle East though speakers, short courses, seminars and conferences, all without traveling.
When the Posner global classroom is upgraded with video conferencing equipment, we will find ways to bring people together using that technology. I can hardly wait to take get going on that project! This summer I Skyped with a classroom of girls in Saudi Arabia; they were so curious about kids in the US!
5. What do you look for in people when you go on the trips? and what do you find grips the people interested in going?
We look for an open mind and engaged attitude. We want students and adults and businesses eager to learn and deeply invested in discovering more about the people and places in the Middle East.
6. If you are able to answer, I know this can be sensitive. How has the project been funded over the years? And what have been the challenges to fund and the funding challenges (including political challenges) going forward?
It's not a sensitive topic, actually. I have always raised funds for this through a combination of private donations and fees for service, meaning that individuals do pay for trips and classes but at a far lower cost than they would if this were a for-profit business. We always want to be able to provide some full scholarships for youth; it impacts their lives and their futures so dramatically. Once we get more stabilized financially we will begin to build a scholarship fund that enables all youth to travel without cost.
Our greatest fundraising challenge today is that we are waiting for approval from the IRS for our 501c3 application. We filed for it last March, but they are backed up 18 months. Individuals can deduct their donations, but we aren't allowed to apply for any private or public grants or foundations until we get that designation – and that really makes it tough.
7. How do you feel about the Israel-funded trips (Taglit-Birthright) where people of Israeli decent can go to Israel for free for 10 days to a month? What do you think the political implications of these types of programs, how are those programs different and do they conflict with your work?
There are scores of programs out there and I would never comment on them as they have their own goals and own vision and everyone is entitled to their beliefs and worldview, just as we are.